Australia is one of the few first world countries still having a well developed migration program. Rapidly growing Australian economy demands workforce, and this demand can only be satisfied through skilled migration. Experts also say Australia will soon face mass retirement of professionals who were born after World War II, which gives another reason for using temporary and permanent migrants to fill these new vacancies.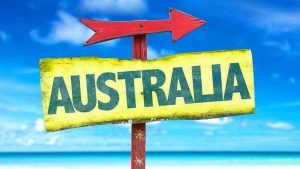 There are several different ways to immigrate to Australia:
skilled migration (including educational);
business migration;
family migration and some others.
General Skilled Migration (GSM) is the most common way of obtaining temporary or permanent residency status for those who have skills currently in demand in Australia.
The applicants need to satisfy certain requirements such as qualification, work experience, English language ability, age, character etc.
Immigration visas can be independent or sponsored (including regional nominated).
Independent (subclass 189) visa holders become Australian permanent residents since their first entry to the country. There are no restrictions as to work and place of residency, they also have access to Medicare health insurance program and Family Tax Benefit. After 2 year waiting period all kinds of social help become available to them. After having lived in Australia for 4 years, a migrant can apply for Australian citizenship.
Independent visas are only available to applicants whose qualifications are included in Skilled Occupation List (SOL).
Consolidated Skilled Occupation list (CSOL) contains occupations are suitable for sponsored immigration. There are 3 main kinds of sponsorship:
Subclass 190 visa is very similar to the independent visa. The only difference is the holder's obligation to live and work in the sponsor state/territory for 3 years.
Regional sponsored provisional visa subclass 491 does not automatically provide permanent residency status, but can lead to it if its holder has been employed full time during at least 36 month of the first 5 years in Australia.
Those who wish to apply for a GSM visa should take the following steps:
To sit an IELTS test with a result of minimum 6 in each module (listening, reading, writing, speaking). A higher band (7777 or 8888) brings additional points in the visa point test.
To obtain skills assessment from the appropriate assessing authority (such as VETASSESS, Australian Computer Society, Engineers Australia etc.)
To lodge an Expression of Interest to SkillSelect system and apply for state sponsorship (if applicable).
After having received an invitation from DIBP, apply for a visa.
Educational migration to Australia is a long and costly way, which nevertheless gives maximum opportunities of adaptation and employment. Australian immigration law provides several options for those who wish to study in Australia.
The general outline of educational immigration would be as follows:
Studying in an Australian university or other educational institution for at least 2 years and obtaining a qualification listed in SOL or CSOL.
Applying for Temporary Graduate visa subclass 485, which allows to live and work in Australia for 18-48 month (depending on the qualification obtained). It is supposed that during that period prospective applicants would improve their language skills and get Australian work experience.
As soon as an applicant meets a GSM visa criteria, he/she can lodge an application with DIBP. There is no need to wait until graduate visa has expired. Applicants might be entitled to additional points for Australian study, study in regional Australia (if applicable) and Australian work experience (if there is any).
Business immigration program is for those who wish to start a business in Australia or invest into Australian economy. Unlike GSM, business immigration is always a two-stage process: a successful applicant gets a 3-year provisional visa  which can lead to a permanent one if certain criteria are met (buying an existing business can help).
Right planning is essential for successful completion of an immigration process.
Sydney Visa migration agency is happy to help you assess your situation, estimate your chances and provide any other services on your way to immigration to Australia.