There are 47 higher education institutions in Australia and most of them are government funded and supported.
Every year, Australia spends more than $ 55 billion on education, which equates to about 4.6% of GDP.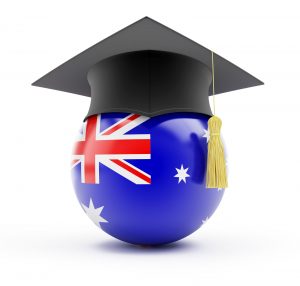 Such investments allow universities to give each student a greater educational support, which, in turn, makes Australian graduates sought-after specialists around the world. A range of academic fields offered by Australian universities is vast and includes over 2000 specialisations. The choice of areas for future professional growth is very wide and includes both the most popular (business, engineering) and rare specialisations that prepare professionals who are quite unique (oceanology, tropical medicine).
Diversity of Australian universities allows students to choose the course based not only on the expected specialisation and cost of education, but also based on geographical location of the campus. Some university campuses are based in state capital cities while others are located in quitter suburbs or even regional locations. Certain unis have spread their bodies in tropical latitudes (Charles Darwin University in Darwin), and others in cooler temperate climates (University of Tasmania in Hobart).
Both the oldest universities in Australia (Universities of Sydney and Melbourne), and the young ones are waiting for their students. Australian younger universities are known for their use of the experience of leading figures for its development, the University of Bond and the Sunshine Coast. Among them is Griffith University located in Gold Coast which is known as the most innovative university in Australia.
The oldest universities unite into an informal group of "sandstones" (based on the material from which the first campuses were built). The main features of sandstone universities are prestige, focus on research and tilt towards stronger theoretical knowledge rather than practical application. According to statistics, students of sandstone universities are mainly children from wealthy families. Graduates tend to get higher paying and influential positions.
Sandstone Universities of Australia
In 1999 eight leading Australian universities have merged into the Group of Eight. The members of this association are the most respected and highly regarded higher educational institutions of the country, to be trained in one of these institutions means to be guaranteed to a higher social status in the future. Go8 includes: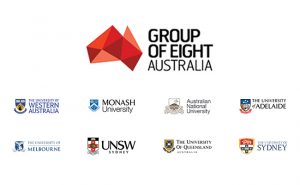 Australian National University
University of Queensland
University of Sydney
University of Western Australia
University of New South Wales
University of Melbourne
University of Adelaide
Monash University
In choosing a place of admission you can be guided by national and international ratings, compiled annually and taking into account many parameters that are important for the quality of educational services provided. For 2020, the top best universities (in terms of the Shanghai ranking) include:
| National Rank | Institution | World Rank |
| --- | --- | --- |
| 1 | The University of Melbourne | 35 |
| 2 | The University of Queensland | 54 |
| 3 | The Australian National University | 67 |
| 4-5 | The University of New South Wales | 74 |
| 4-5 | University of Sydney | 74 |
| 6-7 | Monash University | 85 |
| 6-7 | The University of Western Australia | 85 |
| 8 | The University of Adelaide | 151-200 |
| 9-15 | Curtin University | 201-300 |
| 9-15 | Deakin University | 201-300 |
| 9-15 | Macquarie University | 201-300 |
| 9-15 | Swinburne University of Technology | 201-300 |
| 9-15 | University of Tasmania | 201-300 |
| 9-15 | University of Technology Sydney | 201-300 |
| 9-15 | University of Wollongong | 201-300 |
| 16-22 | Griffith University | 301-400 |
| 16-22 | James Cook University | 301-400 |
| 16-22 | La Trobe University | 301-400 |
| 16-22 | Queensland University of Technology | 301-400 |
| 16-22 | RMIT University | 301-400 |
| 16-22 | The University of Newcastle, Australia | 301-400 |
| 16-22 | Western Sydney University | 301-400 |
| 23 | Flinders University | 401-500 |
But it would be a mistake to rely only on the world rankings when making such an important life decision as the choice of a future university. It is worth exploring the internal structure of the school and the advantages that it will give you. University websites will help you to make this decision. Websites have accessible and comprehensive information about the rules of admission, features of training and the choice of specialisations. Lets take a closer look at some of the most famous Australian universities.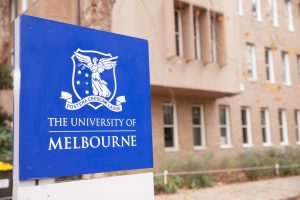 The University of Melbourne (The University of Melbourne), located in the capital of the state of Victoria, one of the oldest educational institutions in the state, was founded in 1853. In 2010 it entered the ranking of the 200 best world universities (36th place). The teaching of medical and natural sciences is conducted at a particularly high level. It is one of the leading research centres in Australia, and therefore attracts a wide stream of government subsidies and grants.
There are 12 departments at the University of Melbourne (many of which have postgraduate studies) where about 35,000 students are enrolled. Campuses are located in the suburbs of Melbourne, Parkville, and throughout the state of Victoria.
University organizers have used the achievements of various European universities, especially Oxford. The structures of many buildings are works of architecture and are historical monuments.
Students can use the library, which is recognized to have one of the most comprehensive collections of books in Australia and has more than 3.5 million units of various works
Great attention is paid to the sports life of students. There are 39 sport clubs in the university, and it has repeatedly become the absolute champion of the national Universiade.
The cultural life of students is not ignored either. Exhibitions, concerts, theater performances, public lectures are held on university campuses. The variety of student clubs by interests (from ecological to chocolate lovers' club) will provide quick socialization and peer support to the newcomer.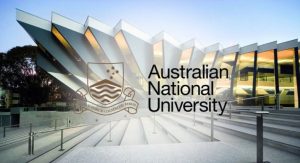 Australian National University (Australian National University) is located in Canberra, the capital of Australia. It was formed in 1946. About 10,000 students and 7,500 graduate students study there. 2 prime ministers and 5 Nobel laureates graduated from this educational institution. In 2006 it was named the best Australian university.
ANU is divided into 7 academic colleges, each of which has several faculties, academic schools and centers. There is the Research School of Astronomy and Astrophysics at the university, on the basis of which the Siding Spring Observatory is based — the largest on the Australian continent.
The university has a wide range of sports and cultural clubs, shops, cafes and student support centres.
The University of Queensland
http://www.uq.edu.au/ is the oldest university in the state of Queensland, with about 40,000 students. The main campus of the university is located in one of the districts of Brisbane – Saint-Lucia.
The university is one of Australia's leading research universities. It includes:
Institute of Molecular Biological Sciences
Australian Institute of Bio-engineering and Nanotechnology
Queensland Brain Institute
In addition, the university is included in other research centres, such as the Queensland Institute for Medical Research at the Royal Brisbane Hospital.
The university provides training in the following areas:
arts;
business, economics and law;
design, architecture and information technology;
medical, natural, social sciences.
Students are provided with accommodation assistance (on campus or beyond its borders), and legal advice is provided.
Individual tuition fees are be calculated on the university website.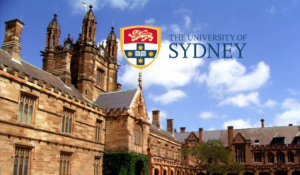 University of Sydney (University of Sydney) – the oldest state university in Australia, located in Sydney, New South Wales. It is within the top twenty universities of the for many positions. Uni of Sydney consists of sixteen faculties and schools which offers bachelor, master and doctoral degrees.
The five largest faculties and schools are:
humanities and social sciences;
business;
natural sciences;
engineering and information technology;
medical sciences.
In 2011, about 50,000 students studied in the Uni of Sydney. Three Nobel laureates, two governors-general, 5 prime ministers, the president of the UN General Assembly and many other socially significant personalities studied and taught here.
The university library, consisting of 13 branches, is the largest academic collection of materials in the southern hemisphere.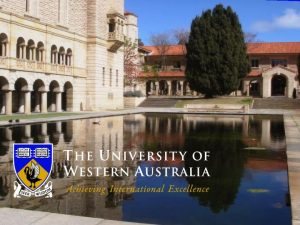 The University of Western Australia (The University of Western Australia) is located in Perth. About 20,000 students (4,000 of them are foreign) and post-graduate students are studying at 9:
Architecture and Fine Arts
Arts, Humanities and Social Sciences
Business School
Education
Engineering, computational technology and mathematics
Law and Law
Natural and Physical Sciences
Medicine, Dentistry and Health
Agricultural Sciences.
The university library has 7 branches.
UWA cooperates with more than 40 foreign scientific and research centers, sends its students to exchange to the best universities in the world. The university has more than 80 of its own research centers, including the Center for Crime Research, the Center for Forensic Science, the Center for Water Research and the Center for Oil and Gas Engineering.
Many UWA graduates have excelled in science, politics, and business.
The university provides its students with opportunities for sports, including football, hockey, rugby, swimming and many others. UWA campuses provide students with a high level of comfort and a wide range of social, cultural and sports activities. Student clubs are represented by more than 200 titles. Through the efforts of both the students themselves and famous cultural figures, concerts, exhibitions and theatrical performances are held.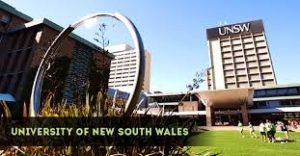 The University of New South Wales
(https://www.unsw.edu.au/)  is located in Sydney's Kengingston (main campus) and Paddington (College of Art), as well as in Canberra (Australian Defence Force Academy). More than 50,000 students are trained at UNSW, 15,000 of which are foreigners.
8 faculties are waiting for their students:
Humanities and Social Sciences
Business,
Anthropogenic environment
Fine arts
Mechanical Engineering
Law
Medicine,
Natural Sciences.
In addition to providing solid knowledge, the university creates an environment for its students in which students from all over the world can excel in their study and research programs (concerts, conferences, exhibitions). UNSW has more than 100 of its own research centers (such as the National Center for Epidemiology, the Center for Cancer Research) and participates in 15 joint research projects.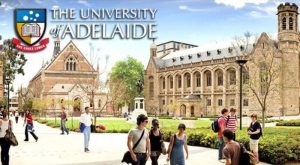 The University of Adelaide (The University of Adelaide) is located in the center of Adelaide (main campus) and in different parts of South Australia (four campuses). It consists of 5 faculties:
Faculty of Engineering, Computer and Mathematical Sciences:

School of Petroleum;
School of Chemical Engineering;
School of Civil and Mining Engineers;
School of Computer Science;
Center for Innovation and Commercialization;
School of Electrical Engineering and Electronics;
School of Mathematical Sciences;
Schools of engineering.

Faculty of Health Sciences:

School of Dentistry;
School of Medical Sciences;
Medical school;
School of Pediatrics and Reproductive Health;
School of Public Health and Clinical Practice;
School of Psychology.

Faculty of Humanities and Social Sciences:

Conservatory of Music;
School of History and Politics;
School of Humanities;
School of Social Sciences.

Professional Faculty:
School of Architecture, Landscape Architecture and Urban Design;
Business School;
School of Economics;
School of Education;
Law school.

Faculty of Natural Sciences:

School of Agriculture, Food and Wine;
School of Chemistry and Physics;
School of Earth and Environmental Sciences;
School of Molecular and Biomedical Science;
School of Veterinary Sciences.
There are 42 research centers at the universities, including the Center for Water Research, the Center for Economic Research, the Center for Medical Engineering, etc.
The university has about 25,000 students, including 4,500 foreign students from more than 90 countries. Students organized more than 90 cultural clubs and 35 sports.
5 Nobel laureates, the Prime Minister, the cosmonaut graduated the University of Adelaide
The university library has more than 2 million units of storage in its fund.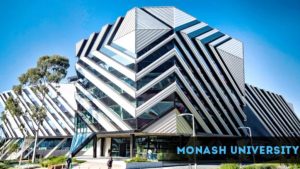 Monash University (Monash University) is located in Melbourne (Victoria). Founded in 1958 and named after the Australian general of the First World War, John Monash. This is the largest university in Australia, which is attended by about 55 thousand students. In addition to 6 campuses in Victoria, Monash University has two overseas campuses: one in Malaysia and one in South Africa.
Monash University has 100 of its own research centers (for example, the Stem Cell Center, the Gas Production Research Center) and participates in 17 joint projects.
The university is divided into 10 faculties:
Faculty of Fine Art and Design,
Faculty of Arts,
Faculty of Business and Economics,
Faculty of Education,
Faculty of Engineering,
Faculty of Information Technology,
Faculty of Law,
Faculty of Medicine, Nurses and Medical Sciences,
Faculty of Pharmacy and Pharmaceutical Science,
Faculty of Natural Sciences.
Recently, Monash University has received recognition from the world community for research in the field of stem cells.
The Monash University library contains over 3.5 million volumes in its collections.
47 sports clubs and many sports facilities on each campus (swimming pools, courts, football fields and stadiums) are open to students. 1,100 Monash graduates are on the list of famous people in Australia.
When choosing a university to study, you should always remember that the ultimate goal of obtaining an Australian education is the status of permanent resident of Australia. The immigration process through education should be carefully planned.  An invaluable assistance with this planning process can be obtained through an experienced expert in Australian immigration law.